Security guru McAfee says he was hacked
John McAfee has said his Twitter account was hacked and used to promote lesser-known crypto-currencies.
The cyber-security pioneer has rebuffed suggestions that the alleged incident undermined his own credentials saying: "I have no control over Twitter's security".
But he also posted that he believed his mobile phone had likely been compromised.
Twitter declined to comment but highlighted its security advice guide.
The social network offers two-factor authentication – in which a person must enter a code sent to a mobile phone in addition to a password to access an account – to avoid such incidents.
Mr McAfee told the BBC that he had activated the option, but added that he believed the hacker had intercepted the authentication code.
"The first indication that I had been hacked was turning on my cell phone and seeing the attached image," he said.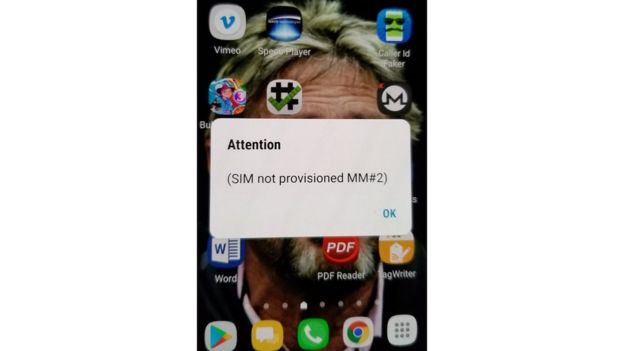 Image copyrightJOHN MCAFEE
Image captionMr McAfee shared this smartphone screenshot, which he suggests indicates his calls and texts had been hijacked by a hacker
"I knew at that point that my phone had been compromised.
"I was on a boat at the time and could not go to my carrier (AT&T) to have the issue corrected.
"All that the hacker did was compromise my Twitter account. It could have been worse."
Mr McAfee added that he had since removed two-factor authentication from all of his accounts as a precaution.
The former presidential candidate is currently working on plans to sell the world's most "hack-proof" smartphone.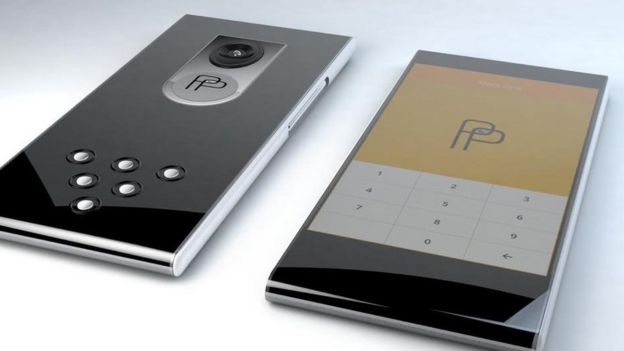 Image copyrightMGT
Image captionJohn McAfee's Privacy Phone promises to "lock down communications"
A press release issued earlier this month said it was due for release in February.
Crypto guru
Mr McAfee came to prominence in the 1980s when he founded a company that released the first commercial anti-virus software – McAfee VirusScan – and helped spark a multi-billion dollar industry.
Although that business has since been sold to Intel, he still develops cyber-security products of his own.
The Scotland-born entrepreneur also heads up the Bitcoin mining operation MGT Capital Investments, which solves complicated mathematical problems to verify transactions in the virtual currency.
In recent times, he has come to be seen by some as a crypto-currency guru.
Earlier this month, Mr McAfee began issuing a daily recommendation about which of the more obscure virtual currencies he recommended others should invest in.
These "coin of the day" picks often pre-empted a spike in the value of the selected assets.
On Tuesday, Mr McAfee declared he would slow down his recommendations to once a week, with the next one due out on 1 January.
But the next day, his Twitter account began firing off picks in rapid succession.
These messages were later deleted and Mr McAfee posted that he had been hacked, adding that he had no clue how this had been achieved.
Source: BBC